The last Sunday of June is always the Vikingland Band Festival held in Alexandria, MN. Chris and I have talked about going for the last 5 years, but we always seem to be too busy getting ready for the 4th of July to go. Well yesterday we went and joined my parents and their friend Jami to watch her daughter march with the Waconia band in the parade. There were 21 bands present and it was great to see the work they put into their performances. We set up camp by one of the performance areas and you wouldn't believe the shows these bands put on. We heard all types of music from Guns n Roses to Phantom of the Opera. We saw a band that traveled all the way from Norway as well as a moving drumset floating down the street. It was a beautiful day and we enjoyed a picnic with my parents and Jami and the boys thought it was great fun. Aaron clapped for everything, till he passed out around 4:30. It was too hot for the girls and they whithered in the sun, but I think they had a little fun at least. We all got lots of sun and I loved picking on Chris who has a white spot on his forehead because he sprayed his forehead with sunscreen but only rubbed it on in the center. So he is red around the edges. And his knees are burned even though I told him he should spray those pasty white things. I shouldn't talk though cause my new sunhat sat in the van while my scalp burned. It's going to make getting my hair done today lots of fun.
Anyway it was a great fun day and here are some pictures for you to see.
Me and my boys - oh wait Ryan is blocking poor Aaron!
Looking good Meghan!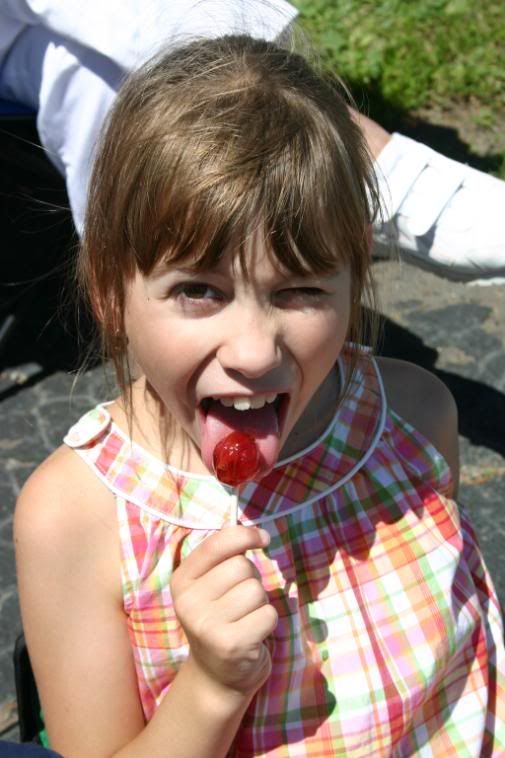 Chris and Ryan - cool shades. Ryan forgot his at home. Poor Dad!
Waconia band - Jami's daughter is the second one in playing piccolo.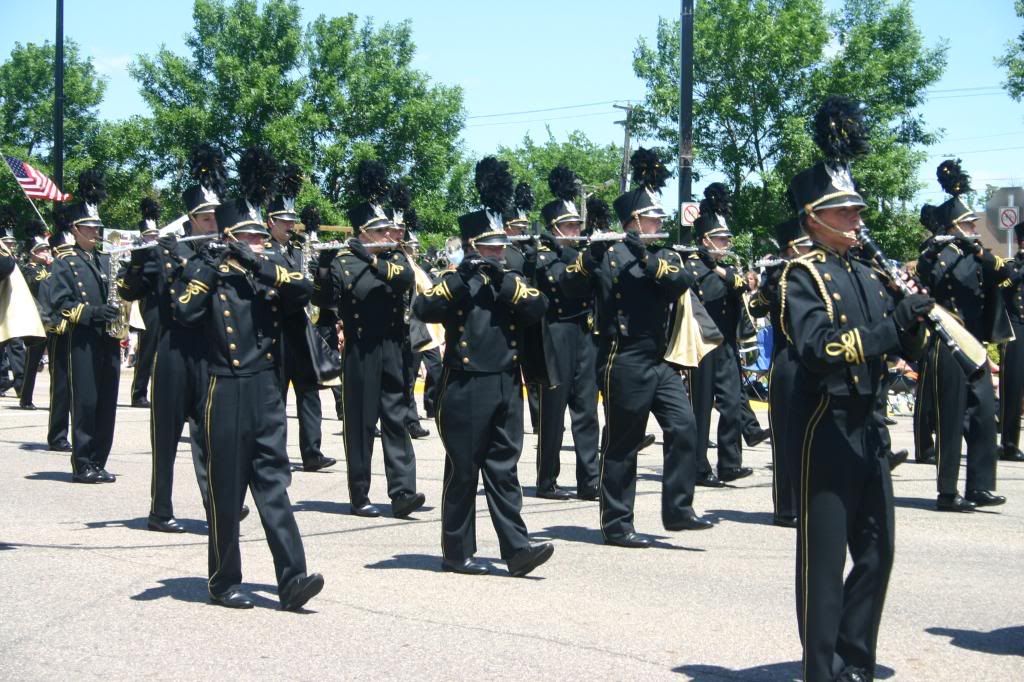 Waconia band - won 1st in everything for their class plus the People's Choice award!
Oh Katie!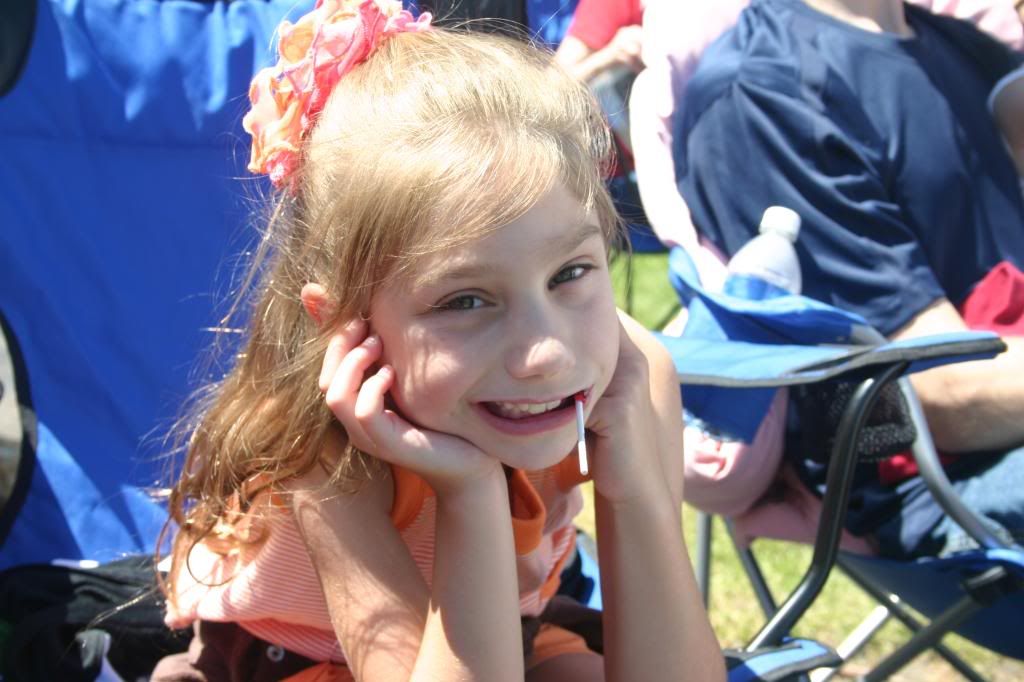 These are the girls Ryan thought were really pretty.
Trying to keep cool.
No she will never get a date!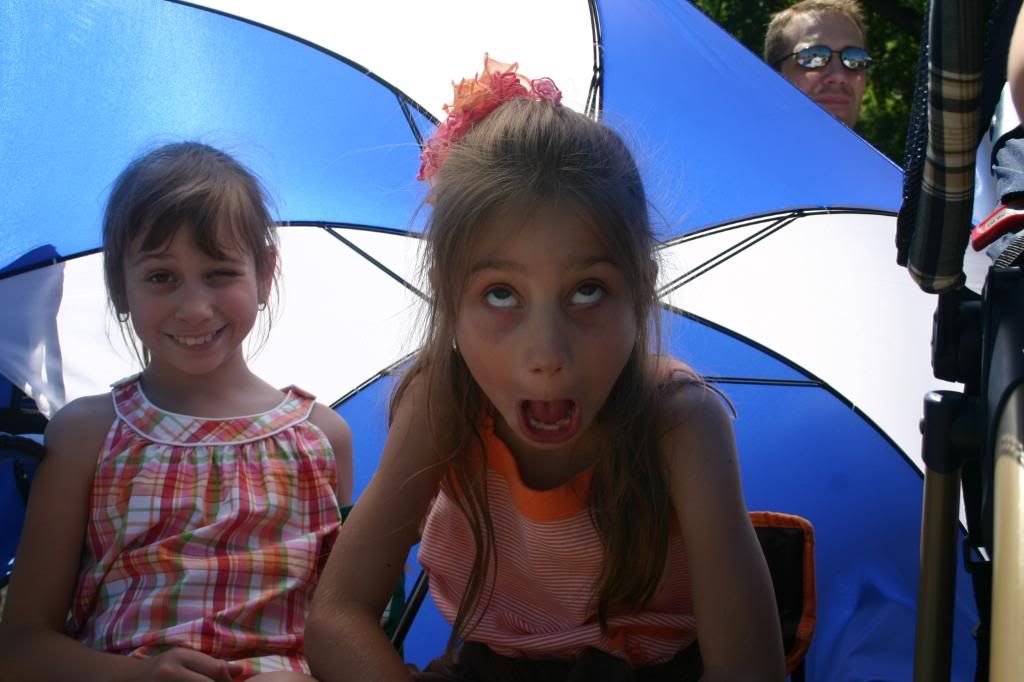 Peek a boo!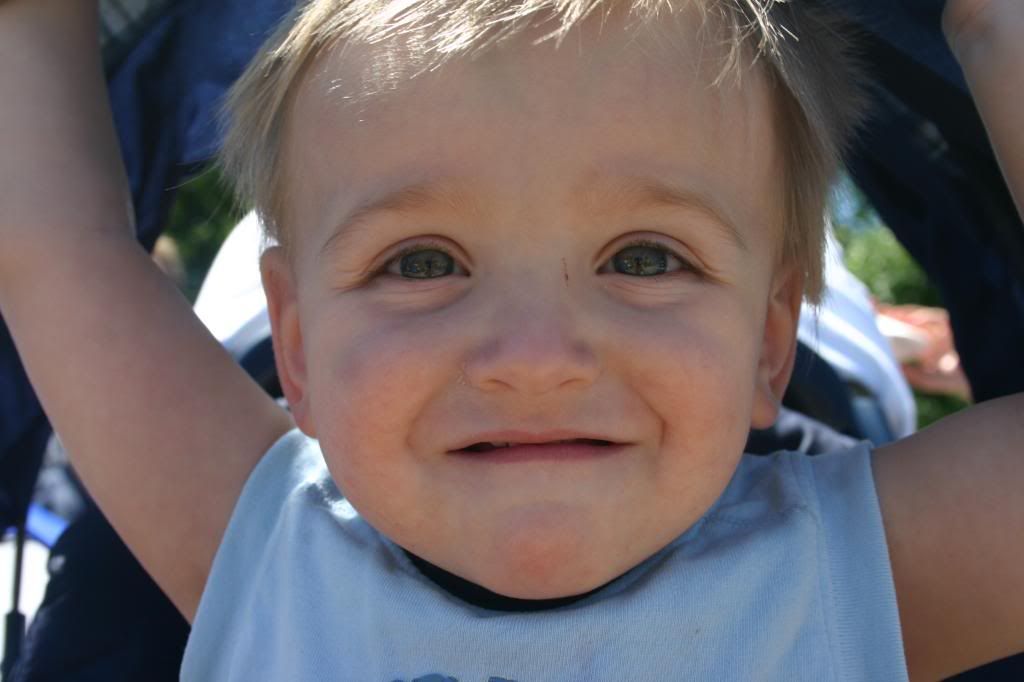 Pa, Ma and Jami
Ma, Me and Ryan
Meghan picking on Ryan as usual.
Katie plays with Aaron all the time. He usually gets her in a head lock.
Chris - I love how the umbrella is reflected in his sunglasses, which it looks like he got back from Ryan.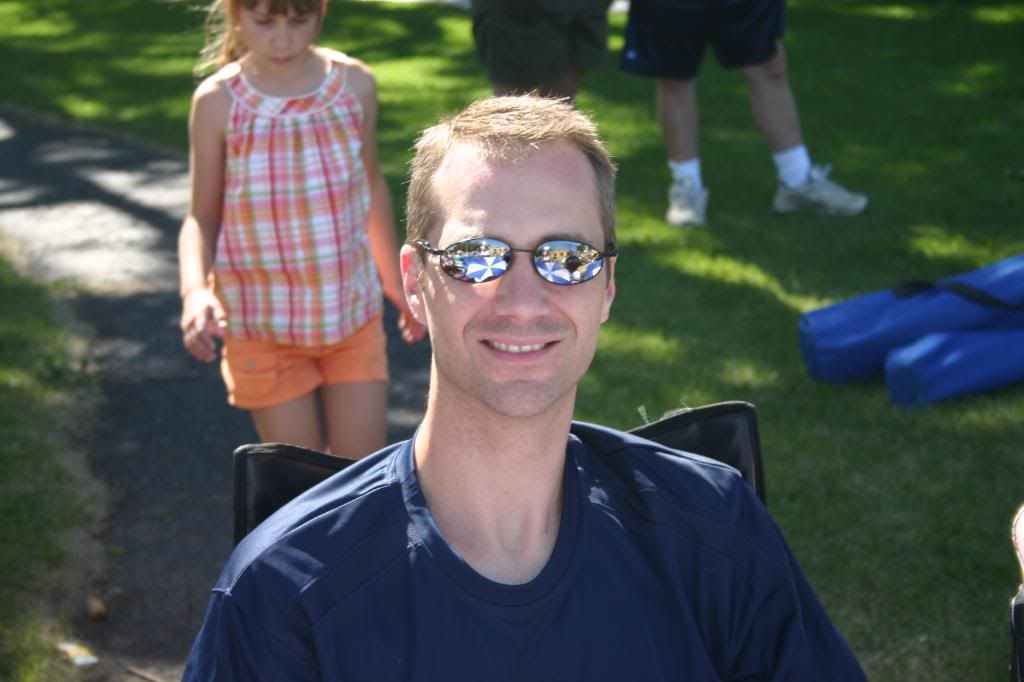 Out like a light. Clapping is hard work. Especially with so many bands.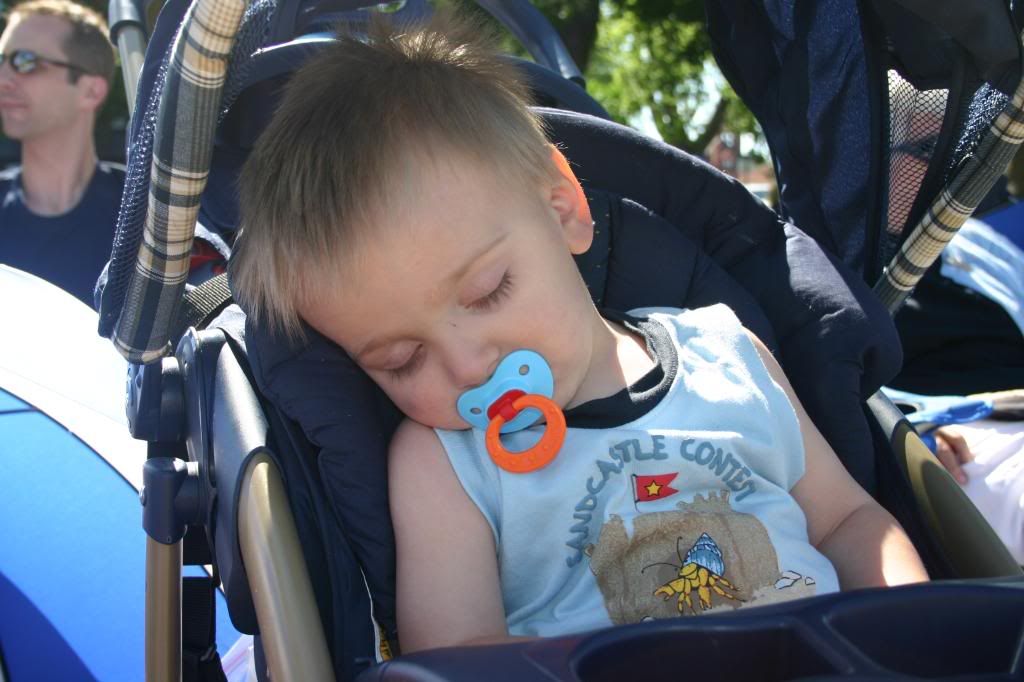 Park Rapids, MN band - took Grand Champion
Moving drumset. Way cool!
The band from Norway. They are the ones that played Guns n Roses.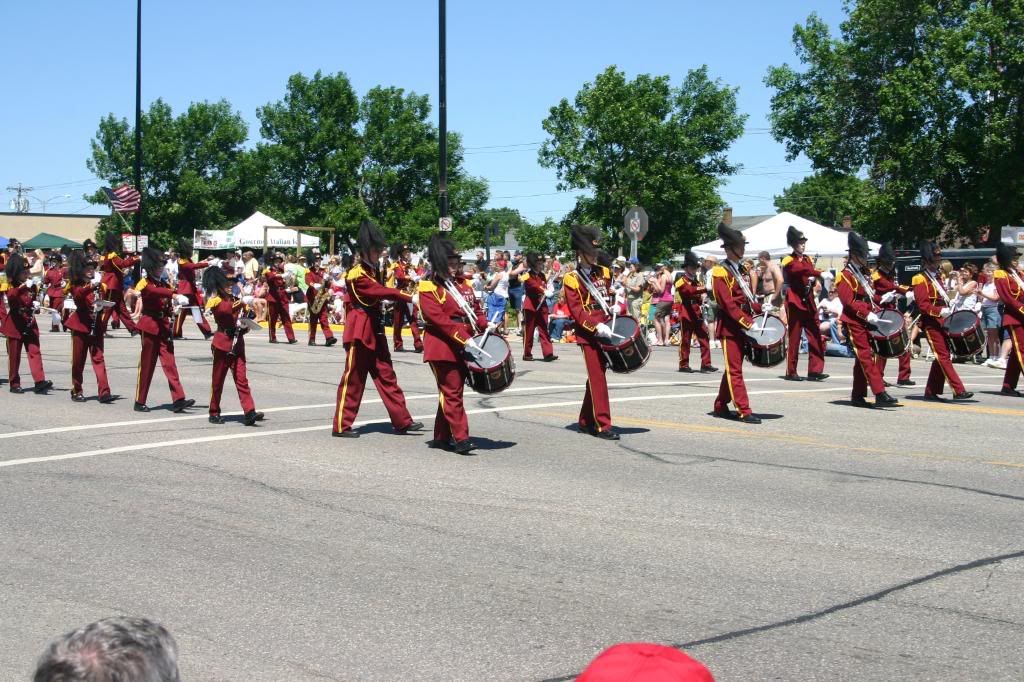 I liked the flag corp for this band. Their outfits were way cool. Groovy too. :)
OH look a smile. I think that was when we told her all the bands were done. HA!
Chris covering up the spot he did get sunscreen on!