Yesterday was the last day of school for the girls. Chris and I went to pick them so we could get the required pictures with their teachers. Katie probably wouldn't care as much but Meghan, if we ever forgot again to get that picture, we would be in the dog house. So of course we go to Meghan's class room first. When we get there Meghan of course has tears in her eyes and is standing with her teacher. Snap!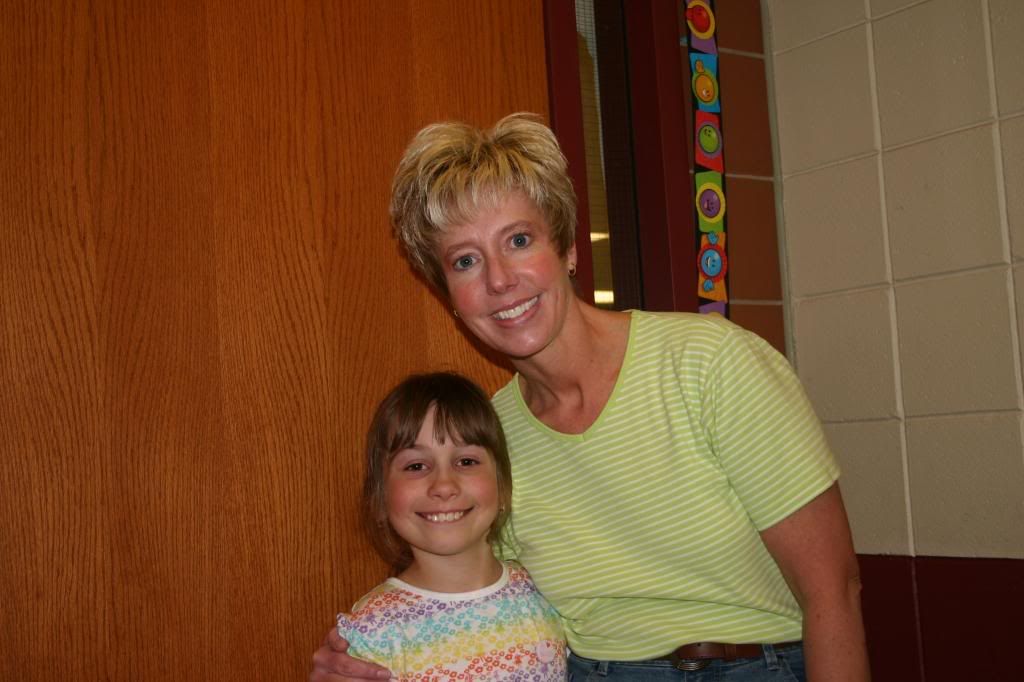 Katie of course is all happy when we meet her at her classroom. She loves school, but loves to be done and not have to think. Snap!
Coming out of the school we meet up with Katie's friend Marissa who likes in our old house. Both are excited to get together this summer and ride bikes and the like. Plans, plans, plans.
Meghan is going to a movie this afternoon with her friend Sydney. She is growing up way too fast for sure. Hard for me to want to let her go. Makes me nervous, but I know I must cut the apron strings. Like on Weds when we let them come home by themselves and let themselves into the house and stay there till I got home at 3:30. I know it was only a half an hour, but still makes me uneasy. Of course at 9 1/2 I was babysitting three kids by myself. Time to let go a little bit. Yikes!