I took Ryan to get his hair cut today. Seems like every other week I am doing that, so I wanted it cut short. Well here's what I got...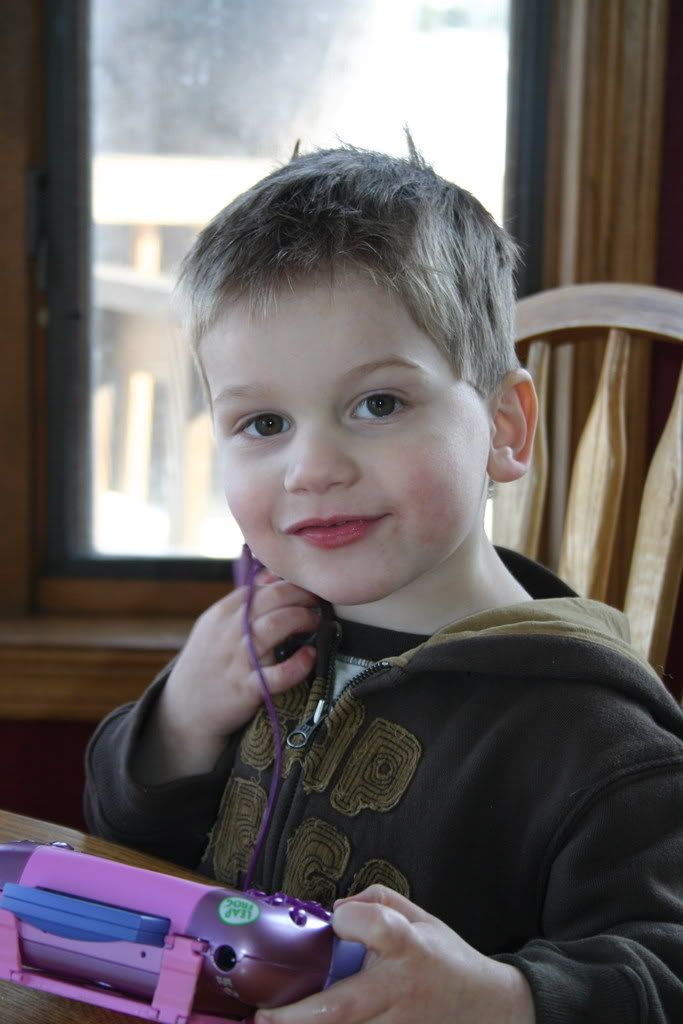 What a handsome boy I have. And so grown up too.
And adding to the Ryanisms as is our life, Chris was taking the kids to church last night and Fergalicious was on the radio. So Chris starts saying "Meghanlicious and Katielicious." and a couple seconds later Ryan pipes up "Ryanlicious!"
He also recognizes songs now and will say, "OH that's my favorite song!" What a riot!